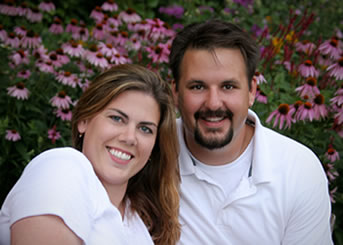 Come Meet StairGoddess

FOUNDED BY A HUSBAND AND WIFE TEAM
Hello! We're Dan and Becky Herring, owners of StairGoddess, LLC. Here's a short history of how we went from a modest stair company to a national stairway manufacturer.
Let's Get Started
In 2002, we created StairGoddess LLC as building professionals were dissatisfied with current stair suppliers. To meet this overwhelming need for quality stair products, we researched stairway building trends, construction standards, residential and commercial building codes. Becky had a head start with over 7 years of stairway experience, and Dan swiftly honed his skills.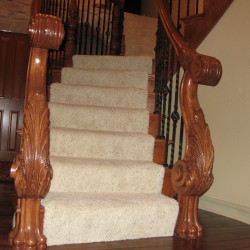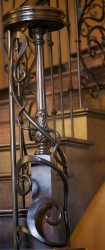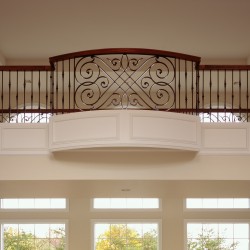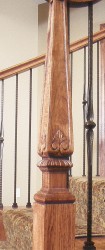 From Office to Showroom in 2 Years
In those first two years, new samples were coming in on a monthly basis, which begged to be showcased.  Builders were asking to bring their customers in for meetings and to see samples. Phone calls were coming in as early as 6:00 a.m. to accommodate lumber yards sales from the East Coast.  It was obvious we had to upgrade.  In October 2004 we moved out of our modest office and into a showroom in downtown Appleton, Wisconsin.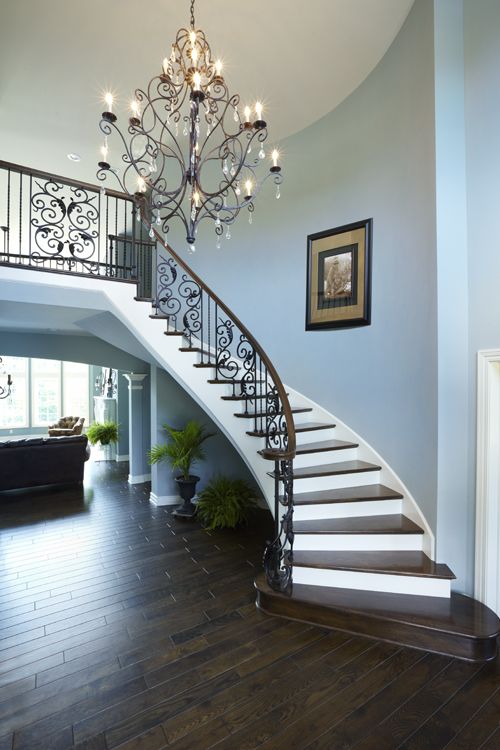 An Overwhelming Response
The public response was overwhelming.  Builders, architects, homeowners, friends and family welcomed our new showroom. It boasts over 100 different handrail and baluster profiles, one set of full curved stairs, two spiral stairs, one straight stair and numerous photos of completed jobs across the country. To meet demand, we soon hired more staff and skilled craftsmen.  "Taking Perfection to a Whole New Level," was then and still remains our motto, and business could not have been better.
StairGoddess Means Quality & Service
Our name is synonymous with quality and service. So much so that our stairs have been featured in the Parade of Homes in the Fox Valley, Winnebago, and Milwaukee counties.  Even more exciting is that our spectacular stairs have appeared in the following homes:
Greenwich Mansion in Connecticut
The stunning homes in Martha's Vineyard
Coveted gated communities of Illinois and New York
Breast Cancer Showhouse for a Cure in Mequon, Wisconsin
MDA House in Sioux Falls, South Dakota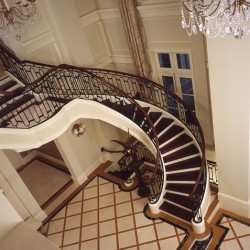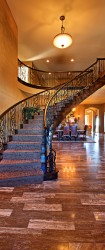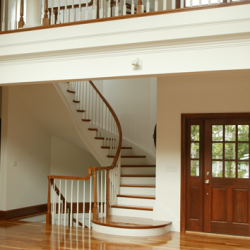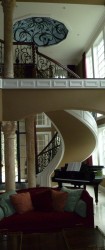 Our Story Includes You
Everything's personal with us, and we work hard to cultivate meaningful relationships with our customers.  By the end of your project, you'll be our friend.  If you value exceptional quality, honesty and an upfront personality, we want to be your stair company.
We understand your time is precious. Thank you for taking your time to read about us.
We look forward to hearing from you and helping you with your upcoming project.
We look forward to making you a part of our history.
Warm Regards,
Dan and Becky Herring
I just wanted thank StairGoddess not only for the beautiful staircase, but also for their professionalism and patience. Becky worked tirelessly with us for almost two years to give us a staircase that not only fit within our budget but is also something we would love. Dan was extremely knowledgeable about the implementation of the staircase. Together they make a great team.  Becky always said she wanted to give us a staircase we loved and StairGoddess did just that.  Finding StairGoddess was a godsend (no pun intended). The whole team made the experience fun. Greg and I miss them!  We highly recommend StairGoddess.

Greg and Anjum Dieckman