Distinguished Stairways by StairGoddess

MADE WITH INNOVATIVE TECHNOLOGY AND CREATIVITY BEYOND MEASURE
Make a statement and impress others with a grand staircase in your home. We have handcrafted and installed wood staircases in homes nationwide, ranging from upscale homes to modern palaces.
Solid Residential Staircases
We're only satisfied with creating the finest residential staircases.  Our team creates solidly built stairways with precision craftsmanship and intricate detailing, completely customized to your desires.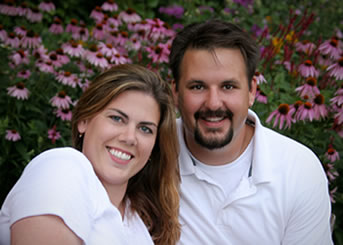 Perfect Curved Railings with More Twist
We only use horizontal bending packs to ensure a true radius and twist. Nearly all other stair companies use a vertical bending pack or buy a curved rail because it's easier, but it's an inferior product because they can only guess where it will bend back. But with our process, our railings are exact, and our beginning and ending points are perfect.
Click the Stair Options Below to Learn What Sets Us Apart:
We built our custom home three years ago and even with drawings and photos our builder just could not get the staircase right. Thank goodness we ran into Becky and Dan from StairGoddess at the Home Builder Show, they knew exactly what we were talking about, even without the drawings and pictures. StairGoddess not only built our staircase the way we had imagined it but also had wonderful suggestions and advice. The remodeling was definitely needed, not only did they build a better quality staircase but a beautiful one, the one we were looking for to make our entrance to our home stand out from the rest.

Pam and Greg Niles